TREE DECORATING 101 + PRO TIPS
Nov 3, 2021, 02:47 AM
Do you feel a bit clueless when it comes to decorating your Christmas tree? You're not alone! Perfecting a decked-out tree takes time, talent and a keen eye for detail. We have collected several pro tips to help you make your tree magazine-worthy this year!
Karen Sacksteder owns Sacksteder's Interiors in Cincinnati, Ohio and specializes in interior design. She is also an expert in tree and holiday décor! She offers pre-packaged, luxe DIY tree decorations to make putting your tree together a breeze.
You can even enter to win one of Sacksteder's Platinum Christmas Tree Packages through the Cincy Holiday Market this year!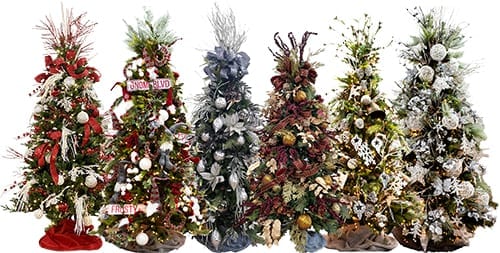 Here is Karen's simple, step-by-step guide for decorating a tree:
1. Make sure your tree is wrapped in lights first.
2. Fluff the tree with the lights on. Adjust branches to fill gaps where lights are missing.
3. Place your tree topper.
4. Weave your ribbon from top to bottom if using mesh ribbon. Pinch a small piece of the end of the tree over the ribbon to secure in place. Spread out the mesh ribbon to let your tree lights shine through.
5. Hang your larger ornaments first for balanced distribution.
6. Add on your smaller ornaments.
7. Spread your colors and shapes evenly throughout your tree.
8. Step back to look at your tree and make any adjustments where you see gaps.
Daryl Driegen, Director of Operations at Lumaze Cincinnati says another trick is to focus on your ribbon. Angle it, make it wide, and choose complementary colors. Here are his tips: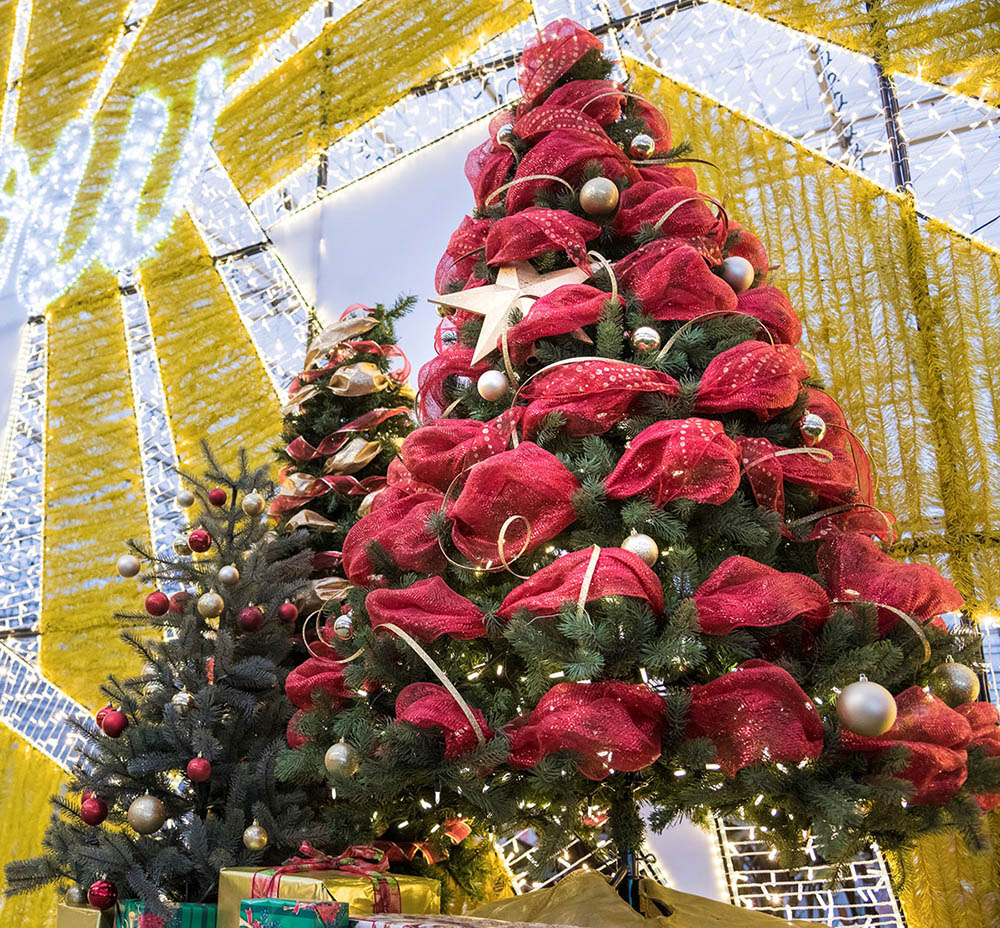 Angle Your Ribbon
When you begin wrapping your tree in ribbon, the angle matters. Starting the ribbon at a steep and downward angle, you will create a brilliant cascading effect. It will create movement, making the ribbon look like it's actually moving around your tree.
Use Wide Ribbon
Wrap presents using any kind of ribbon, but you'll want to save the wider ones for decorating your tree. Use a wide (8-12") wired mesh ribbon at the base layer, make sure to give it a half twist every 12-18", this will give an elegant look and dramatic effect to your tree.
Use Complementary ColorsYou'd be surprised at the impact the use of color can make! Use 3-6" ribbon in a complementary color for the second layer. For example, if you're using a red ribbon as your base, complement it with gold. When you roll it out, spiral it to give the tree even more volume.
Keith and Lisa Fugate own 'That's Invintage' and they constantly wow attendees of the Greater Cincinnati Holiday Market with their intricate displays and stunning holiday décor. They encourage you to keep it simple yet stylish when decorating your tree. Here are their tips: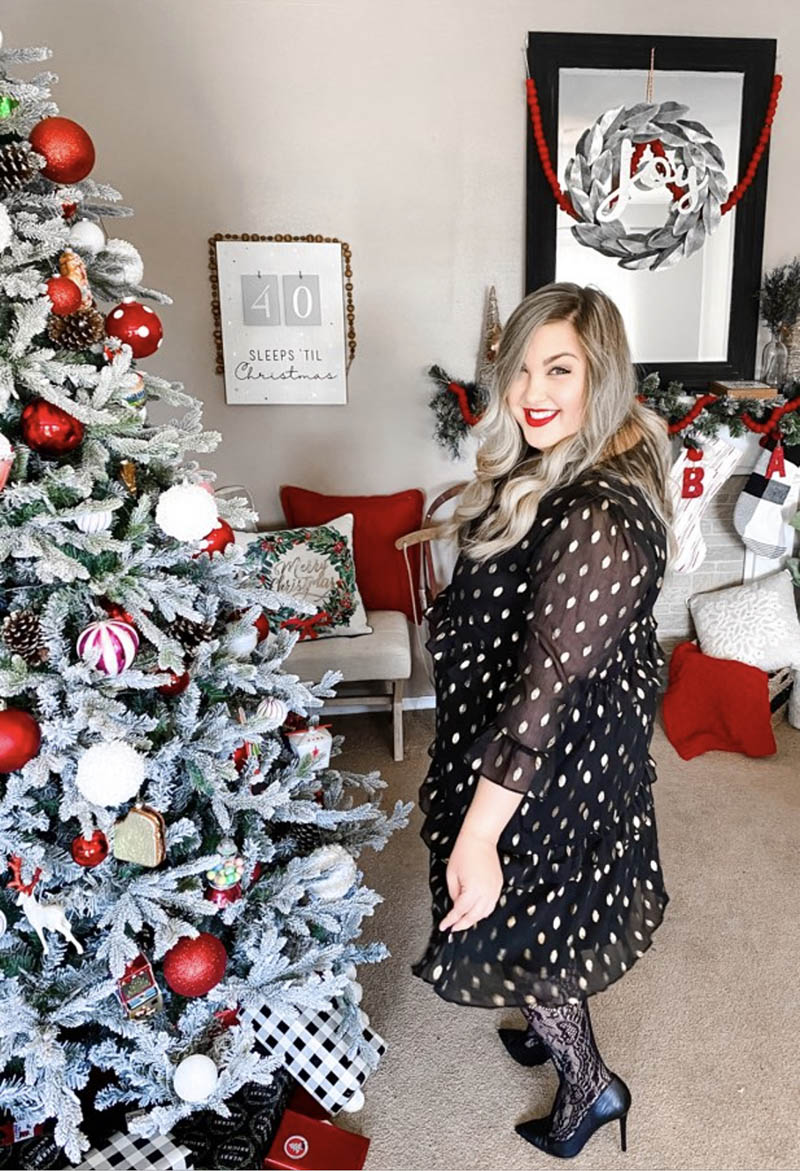 Choose a Color Scheme
Three colors always work well with one being dominate and the other two as accent colors. Choose coordinating ornaments, ribbon and accents with these consistent colors to bring cohesion. Add color coordinated wrapping paper and bows around the tree to keep everything consistent in your décor as well.
Weave in Floral or Feathers
One of Lisa's personal favorite ways to decorate is with floral! Choose full floral stems that match your color scheme. She finds it's best to hang your ornaments first then follow with your floral stems to fill in any empty spaces and visual balance to your tree. Then top it with gathered feathers grouped at the top of your tree like a starburst!
Add Personal TouchesPersonalize your tree by hanging miniature photo framed ornaments with pictures of your family or written messages. And most importantly, Keith and Lisa say, is to give the gift of love this holiday season!
Discover more holiday decorating tips, inspiration and everything you'll need to create a fabulous tree at this year's Greater Cincinnati Holiday Market, November 12-14.