SCAM ALERT FOR VENDORS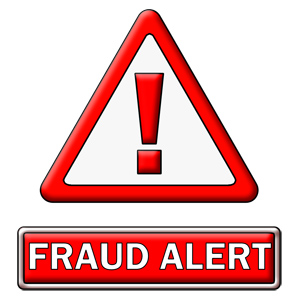 As per our privacy policy, Marketplace Events is a permission-based email sender. We do not share, rent, or sell any email lists.
2023 VENDOR KIT
The Vendor Kit details helpful information to make your participation in our show successful. This document will not be mailed or printed for distribution - please read it carefully!

CLICK HERE for the 2023 Greater Cincinnati Holiday Market Vendor Kit.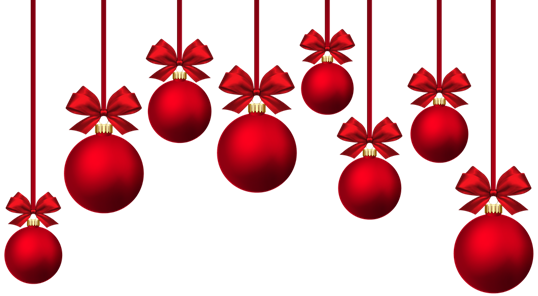 HOLIDAY DECOR
It is required for all vendors to incorporate holiday decor in your booth.
FERN EXPOSITIONS
For all your decorating needs, FERN Expositions will reach out to you.
Below is their contact information for any questions or if you need to place an order:
Email: Exhibitorservices@fernexpo.com
P: 1-800-774-1251 ext. 1
SCAM WARNING
There have been a number of spam emails offering our attendee lists. These are scams and the senders are unauthorized to use the Marketplace Events' name. These scammers are attempting to receive monies from exhibiting companies without providing anything in return. These emails are not approved by Marketplace Events, and Marketplace Events would never ask for bank information or other sensitive information over email.
CLICK HERE for more information.
MOVE-IN DATES & TIMES
| | |
| --- | --- |
| Monday, November 6 | 2:00 p.m. to 7:00 p.m. |
| Tuesday, November 7 | 8:00 a.m. to 7:00 p.m. |
| Wednesday, November 8 | 8:00 a.m. to 8:00 p.m. |
*Please note these times are the general hours – you will receive an email and phone call with your designated date and time for move in.
All exhibits MUST to be set-up by Wednesday, November 8 at 8:00 p.m. Thursday you can enter to finalize your booth at 7:00 a.m.
SHOW HOURS
| | |
| --- | --- |
| Thursday, November 9 | Noon - 7:00 p.m. |
| Friday, November 10 | 11:00 a.m. - 7:00 p.m. |
| Saturday, November 11 | 11:00 a.m. - 7:00 p.m. |
| Sunday, November 12 | 9:00 a.m. - 5:00 p.m. |
VIP Shopper Morning*: Thursday only 9:00 a.m. - 12:00 p.m.
Early Bird Admission*: Friday and Saturday only 9:00 a.m. - 11:00 a.m.
Girls Night Out: Both Friday & Saturday from 4:00 p.m. - 7:00 p.m.
*Limited VIP & Early Bird tickets available to enhance your shopping experience.
MOVE OUT:
| | |
| --- | --- |
| Sunday, November 12 | 5:00 p.m. to 10:00 p.m. |
| Monday, November 13 | 8:00 a.m. - Noon |
parking
The Duke Energy Convention Center's main entrance is located at the intersection of Fifth Street and Elm Street in downtown Cincinnati. Over 5,000 parking spaces are located immediately surrounding the Center in metered street spaces, private flat lots and privately managed garages. The garages offer direct entry to the convention center via Cincinnati's Skywalk System. Click here for a map of nearby parking garages.


We recommend booking convenient and affordable parking in advance through SpotHero, the nation's leading parking reservation app.

To reserve your parking spot for the Cincinnati Holiday Market Show, visit the Duke Energy Convention Center SpotHero Parking Page.

New to SpotHero? Click here to download the SpotHero app.
VIP SHOPPER DISCOUNTS (NEEDED):
Once again, we are looking for vendor discounts during our VIP Shopper Morning from 9am-12pm Thursday, November 9th ONLY. With exclusive high-end tickets sold for these early hours plus no strollers, carts or wagons allowed, these attendees are ready to shop 'till they drop! We'd love for you to provide an exclusive VIP-only discount.
Gain additional exposure! We will promote these specialized discounts pre-show to our email database, on social, and on our website to encourage VIP ticket purchases and get our VIP shoppers excited, as well as on-site during the VIP Shopping Hours.
Reminder: This discount needs to be different than any general show special within your vendor listing or during regular show hours.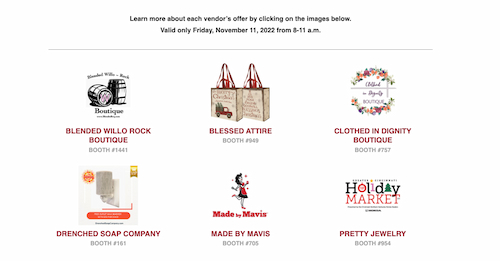 Your information will be promoted on our website!
CLICK HERE TO SUBMIT YOUR OFFER
HOW-TO ENHANCE YOUR COMPANY'S ONLINE VENDOR LISTING
Your basic listing will be uploaded to the website when you book your booth. Within 24 hours you will receive an automated email to enhance your listing. This link can be used multiple times and you can make updates and changes to your listing until ONE day after the show commences. If you have any questions regarding the online vendor listing or do not receive the link, please email JenK@mpeshows.com.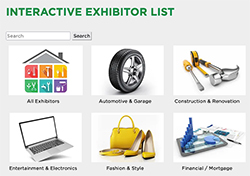 Need help with your listing?
View the tutorial video - https://youtu.be/ecSxq1oKuYg and the FAQs.
To see some samples, visit the Interactive Exhibitor List section of the website.
HOLIDAY BOUTIQUE SHOP 2023
The Holiday Boutique SHOP will be available to all holiday show vendors in 2023!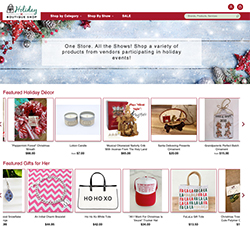 One store, ONLINE. All the shows! Opening on August 15th, the shop will be promoted to multiple markets and display products from sellers across multiple shows – that means more shoppers! If you have yet to receive your invitation to be a part of a brand-new way to connect with shoppers online and beyond the show floor, connect with us. Reach out now to receive your invitation to start selling at HolidayBoutiqueSHOP@mpeshows.com.
SOCIAL MEDIA
#LetsGetSocial
Share your show pics or your holiday décor and celebrations with us.
Hashtags: #CincyHolidayMarket

In efforts to protect potential joint customers from fraudulent events and scammers, we request that you do not create your own Facebook Event. This helps us manage ticket sales for the event, and ensures that our team are available to support both exhibitors and potential attendees with any questions, comments, or concerns that they have. Please feel free to reach out to your show manager or show marketing manager with your companies' Facebook page and we can add you as a co-host to the official event.
Click Here to go to our Facebook Event for 2023.
Click Here for the Social Media Marketing Kit