HOLIDAY GIFT IDEAS AND TRENDS FOR 2021
Nov 4, 2021, 05:00 AM
As you're making your gift lists this year, you might be thinking, "what do I buy for that person who already has everything?!"
Well, you must be on Santa's nice list, because we have curated several unique and trending ideas to help you ensure your gifts are not returned or re-gifted. And after the difficult year so many small businesses and local vendors have had, this holiday season is a great time to support small and shop local. You will find all of these unique and trendy gifts from locally owned businesses at the
Greater Cincinnati Holiday Market
, November 12-14!
At-Home Pamper Packages
LahVdah based in Hamilton, Ohio is a one-of-a-kind beauty boutique that develops customized skincare and beauty products. Venita, the founder and owner of LahVdah, says all of her products are locally-made from all natural, high quality oils and rich, silky, skin-loving, chemical-free ingredients safe for both humans and animals.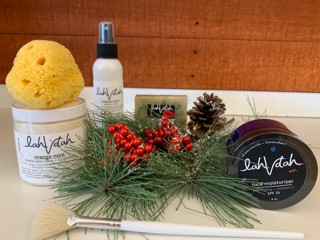 Your senses will be delighted by their fragrant artisan soaps, luxurious lotions, bath bombs, bubble cakes, beauty bars, body butter, facial masks, sugar scrubs and more. Pick up a LahVdah Bath & Body Intro Kit which includes a hand and body cream, shower or bath bomb, cleansing bar of soap and lip balm. It makes a perfect gift for your mom, sister, daughter, grandma, friend, teacher or colleague!
Do you have someone in your life who has been more naughty than nice this year? Stuff their stocking with some reindeer poop! These delightful and hilarious LahVdah bath bombs are chocolate peppermint scented, and they spin, float, bubble, fizz and change the color of your bath water.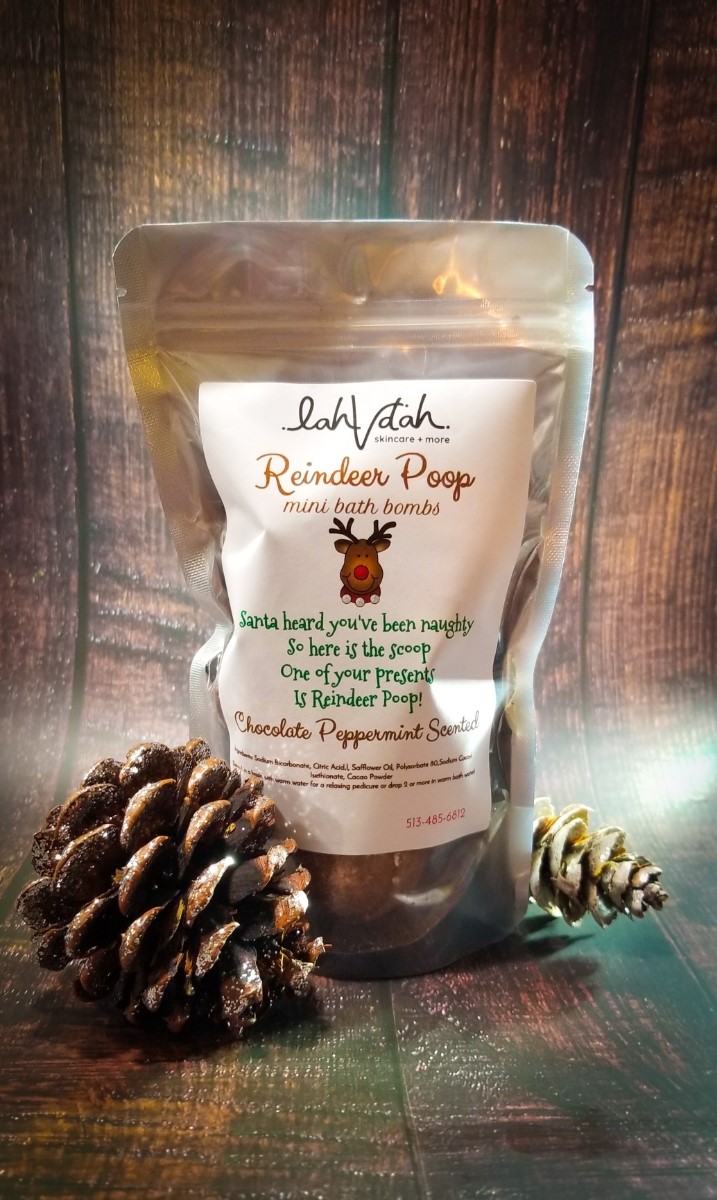 LahVdah will also have a variety of other bath bomb scents and colors, among a plethora of other beauty, bath and body products available at the Cincy Holiday Market. All of their products make excellent stocking stuffers!
Treats You Can Eat
Speaking of bomb gifts (no pun intended), why not a treat you can eat?!
Lisa of Three Sweet Girls Cakery in Cincinnati, Ohio says by far the top trending gift she is seeing this year is their Hot Cocoa Bombs gift set! These gorgeously packaged gift sets are perfect for anyone on your list who loves a cup of comfy hot cocoa during the holiday season.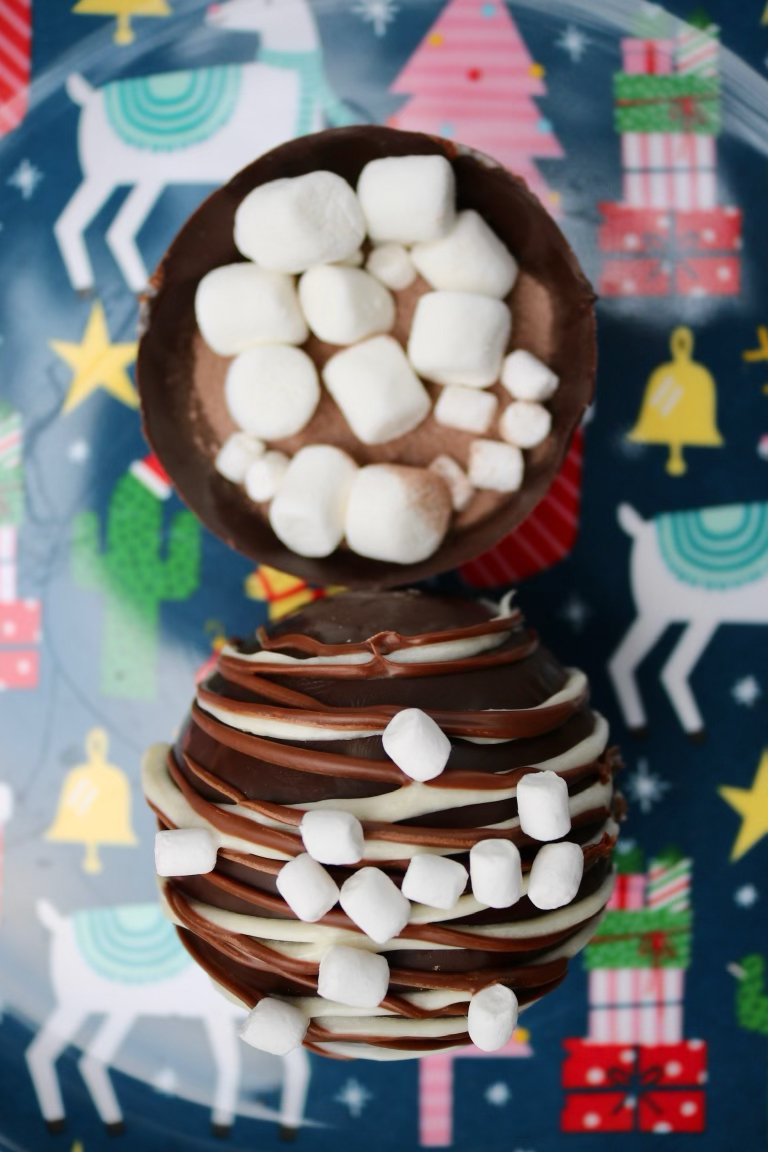 Three Sweet Girls Cakery also has beautifully decorated cookies available in a large variety of designs and can arrange them on trays or boxed for gift giving.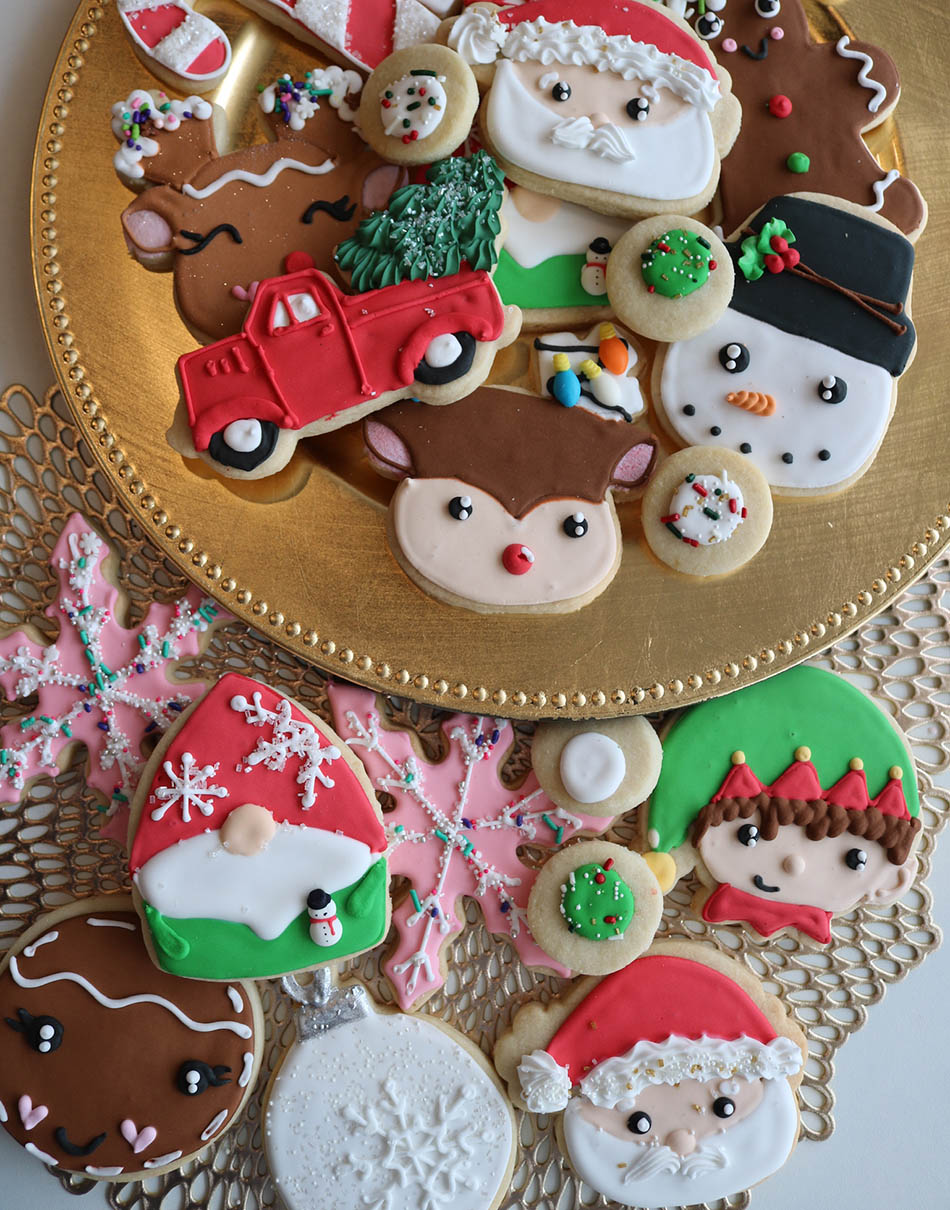 Their holiday cakes, cupcakes and cake pops are also great options to serve at your holiday gatherings or to give as gifts too.
They offer a wide range of delicious flavors such as red velvet cheesecake, peppermint Oreo, hot chocolate, eggnog and gingerbread, just to name just a few!
And who doesn't need a cute Christmas cup to drink their hot cocoa out of? This adorable tumbler is handmade by a local women veteran owned company. Find this 20 oz. Boho Christmas Tree Tumbler at the Rustic Grains Wood Company booth at the Cincy Holiday Market.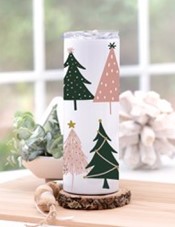 Holiday Home Accents
From handmade furniture to home décor, the talented husband/wife woodworking duo at the helm of Rustic Grains Wood Company just outside of Cincinnati, Ohio offers an abundance of ready-made farmhouse Christmas home décor for that vintage-loving person in your life. This talented couple has a passion for crafting high-quality, custom pieces to help you create memories that last for generations.
Sarah and Daniela of Rustic Grains say brass bells can be a delightful and charming addition to your home during the holiday season. These bells add a rustic touch to holiday décor that can be enjoyed through the holidays and all year long. This charming collection of brass bells can be hung on a mantel or used in a centerpiece.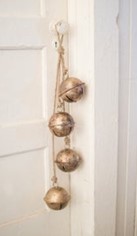 Rustic Grains is also loving the flannel trend for Christmas and adore it even more on this adorable pillow. It makes a perfect gift or for yourself to cozy up your couch for Christmas.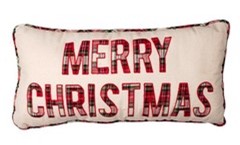 If you love neutral décor, this wooden swivel Christmas tree makes an excellent gift or accent piece for around your fireplace. Made solely of wood, it can even be used outside as front porch decor.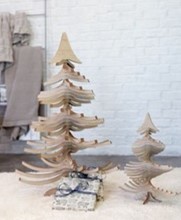 Check out more locally and hand-made gifts, goodies, décor and more from LahVdah, Three Sweet Girls and Rustic Grains Wood Company alongside 300+ more local boutiques at the
Greater Cincinnati Holiday Market
, November 12-14.