Creative Gifts for Kids and Caregivers: Make-a-Wish Come True This Holiday Season!
Oct 27, 2022, 21:52 PM
The holidays can be tough for not only precious kids who have critical illnesses, but also their caregivers… from parents and grandparents, to doctors and nurses, to teachers, tutors and more. The love and care these generous people pour into these sweet kids' lives each day is inspirational. And the holidays are a great time to show them some appreciation!
Here are some creative ideas that you'll find at the Cincy Holiday Market inspired by our Make-A-Wish OKI friends that we hope will encourage you to make someone's spirit a little brighter.
Share Some Hometown Team Love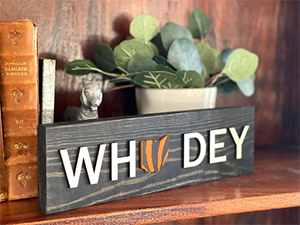 At the A Little Bit of This booth #1445, you'll find unique, hand-crafted home décor pieces made with love!
If that doctor, nurse or teacher in your life is a Bengals or UC fan, or maybe prefers to showcase their love for their alma mater, this creative booth will customize a special keychain, sign, coaster set, key holder, and more, just for them!
You can inscribe a special quote, saying, initials, or pay homage to a favorite state or city in the giftable item of your choice. Also, be sure to stop by the special holiday photo opp area created by A Little Bit of This at the Cincy Holiday Market to capture and share your experience too.
Locally-Sourced Pampering Products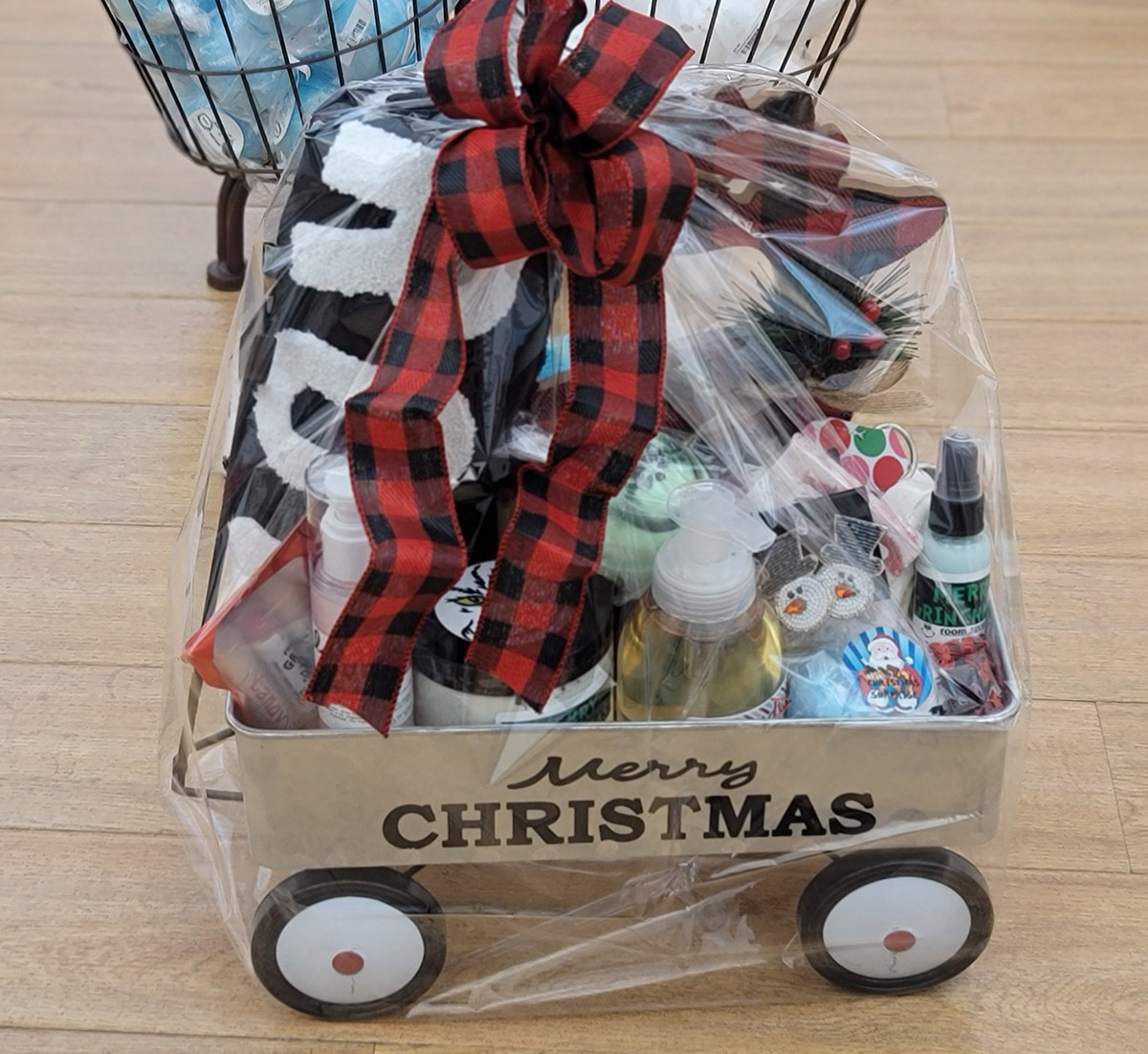 LahVdah offers handmade, all, natural, customized skincare and beauty products from high quality oils and skin-loving, chemical-free ingredients that you'll feel good about gifting to that special someone.
A holiday gift basket filled with fragrant artisan soaps, luxurious lotions, bath bombs, bubble cakes, beauty bars, body butter, facial mask, and sugar scrubs is sure to make the caregiver in your life feel loved and pampered like they deserve.
Arranged in a keepsake wagon, this makes a perfect gift for a nurse, teacher, mom, sister or grandma!
Customize a Luvable & Stuffable Animal
Luvable & Stuffable is Cincinnati's first black-owned Teddy Bear stuffing company that is family owned and operated.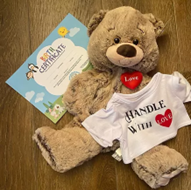 They bring the fun of bear stuffing to you!
If you have a child in your life who may be in the hospital or in need of a cozy hug this holiday season, this could be the perfect gift for them.
Luvable & Stuffable offers high-quality hypoallergenic stuffed animals that require no sewing and can customize the shirts or outfits for the stuffed animal of your choice. Visit their booth at the Cincy Holiday Market to customize your gift!
Be sure to also say hello to the generous Make-a-Wish OKI volunteers who will be happily checking your packages at the market while you shop, and your donations are welcome!

With your support, a wish renews hope, uplifts spirits and encourages belief in the impossible. Thank you in advance for helping make more local wishes for Cincinnati area kids come true!
Discover more inspiration and holiday gifts to make that caregiver in your life feel extra special and appreciated this year at the Greater Cincinnati Holiday Market, November 11-13.